Parameters:
Items
Unit
AG560T
Size of machine(L×W×H)
mm
2850×2400×2250
Weight of machine(without of working oil)
kg
3550
Travels X/Y/Z
mm
500×350×300
Travels U/V
mm
90×90
Max.cutting taper
°/mm
±30/50
Size of work tank (LxWxH)
mm
1120×800×350
Max.size of work-piece
mm
1000×600×295
Max.weight of workpiece
kg
400
Size of worktable
mm
800×585
Distance between worktable and ground
mm
1000
Diameter of closed wire guide
mm
Φ0.15~Φ0.30
Wire tension
N
Automatical constant tension
Wire speed
mm/s
30~200
Threading device


Automatic
Generator
Max.cutting speed
mm²/min
250(optional)
Best roughness(Ra)
μm
<0.4(0.25optional)
Work type


AC MOSFET electroless generator
Standard technics


Steel,carbide,copper,graphite
CNC control system
Control system


1.66GHz CPU
Operation system


Windows
Hardware configuration


16G CF card,2G BRAM,17"LCD
Input/output interface


Keyboard,USB,local area network
Axes controlled


XYUVZ 5axes( 4 axes controlled simultaneously)
Memory function


With memory function
Power supply system
Standard power supply


3×380V±10% 50/60±1Hz
Power input
KVA
7
Environment requirements
Clean air, and without direct sunlight.
The indoor is without the dust source of grinding machine, cheminical corrosion gas and vibration.
Avoid the high dampness, the best is 40%~80%.
The temperature requirements:insure accuracy 20 °+1 °;insure working 15 °- 30 °.
Cut Samples: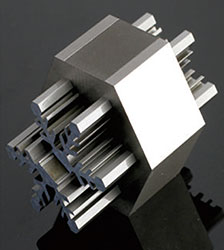 Cut Sample 1
Workpiece material: SKD11
Wire material: brass wire
Wire diameter: 0.25mm
Thickness: 24.7mm
Cutting times: 1 main cut+2 trim cuts
Cooperate clearance: 0.005mm
Machining accuracy: +/-0.005mm
Machining time: 270min
Roughness : ra0.5μm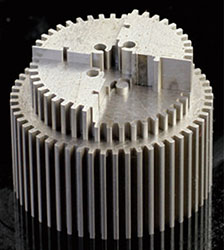 Cut Sample 2
Workpiece material: SKD11
Wire material: brass wire
Wire diameter: 0.25mm
Thickness: 19.2mm
Cutting times: 1 main cut+2 trim cuts
Cooperate clearance: 0.005mm
Machining accuracy: +/-0.003mm
Machining time: 480min
Roughness : ra0.44μm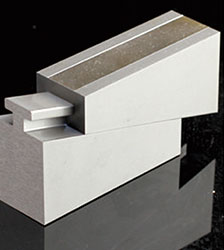 Cut Sample 3
Workpiece material: Cr12
Wire material: brass wire
Wire diameter: 0.25mm
Thickness: 50.2mm
Cutting times: 1 main cut+2 trim cuts
taper: 15°
Cooperate clearance: 0.005mm
Machining accuracy: +/-0.005mm
Machining time: 126min*2
Roughness : ra0.44μm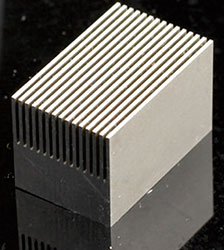 Cut Sample 4
Workpiece material: Cr12
Wire material: brass wire
Wire diameter: 0.25mm
Thickness: 23mm
Cutting times: 1 main cut+2 trim cuts
Machining accuracy: +/-0.002mm
Machining time: 75min
Roughness: ra0.45μm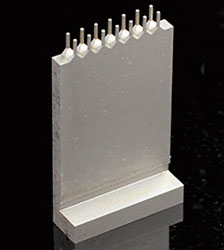 Cut Sample 5
Workpiece material: Cr12
Wire material: brass wire
Wire diameter: 0.25mm
Thickness: 19.6mm
Cutting times: 1 main cut+2 trim cuts
Machining accuracy: +/-0.002mm
Machining time: 78min
Roughness : ra0.45μm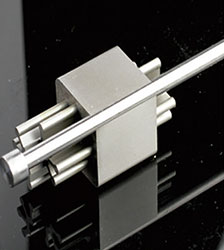 Cut Sample 6
Workpiece material: SKD11
Wire material: brass wire
Wire diameter: 0.25mm
Thickness: 24.7mm
Cutting times: 1 main cut+2 trim cuts
Cooperate clearance: 0.005mm
Machining accuracy: +/-0.003mm
Machining time: 160min
Roughness : ra0.44μm